Thinking of taking a trip to Victoria, Canada, with your family? This beautiful city located off the west coast of Canada is a perfect choice. There is so much for you and your family to see and do in this year-round playground. Victoria is situated at the southernmost tip of Vancouver Island on the shores of the Pacific Ocean. This colorful town is considered by many as one of the most beautiful cities to be found anywhere in the world! Known as the "Capital City," Victoria offers some of the most spectacular sites you will ever see anywhere else.
Victoria is an ideal year-round vacation destination, with so much to see and do in all four seasons of the year. Its climate is the warmest found in Canada, with comfortable temperatures that allow for all types of outdoor activities.
Royal BC Museum
Totems of an earlier time welcome you into the Royal BC Museum. The presentation of mammoths, First Nations artifacts, and dioramas of industries helped shape the area, tell the story and create Canada's Pacific Northwest province. The Royal BC Museum is also graced with traveling exhibits worldwide.
Butchart Gardens
One of Victoria's National Historic Sites is the Butchart Gardens. It contains 55 acres of some of the most beautiful gardens in British Columbia. The striking colors and pairing of perennials and annuals offer gorgeous foliage no matter what time of year you visit Victoria, BC. Hotel accommodations often have Butchart Garden packages available so check with your Victoria BC hotel's helpful desk clerk.
Chinatown
Take a trip down to the 500-600 block of Fisgard Street and enter the Gate of Harmonious Interest to Victoria, BC's Chinatown. Do not forget to take a picture in the highly narrow Fan Tan Alley and view the Tam Kung Buddhist Temple, the oldest Buddhist Temple in Canada.
Artist Alley and Fort Street Antique Shops
Downtown Victoria BC shops promote the heritage of the Pacific Northwest. One can spend all day shopping at the unique storefronts along with Government, Fort, and Wharf Streets. Strolling down, Artist Alley offers the chance to listen to original music and buy artwork, clothing, and regionally made goods.
Winery and Meadery
If you enjoy locally produced wines, make sure to sample the Pino Grigio and Pinot Noir of the acclaimed Marley Farm Winery. The Tugwell Creek Honey Farm and Meadery produce a delightful barrel-aged mead that deserves celebration if you have sweeter tastes.
Craigdarroch Castle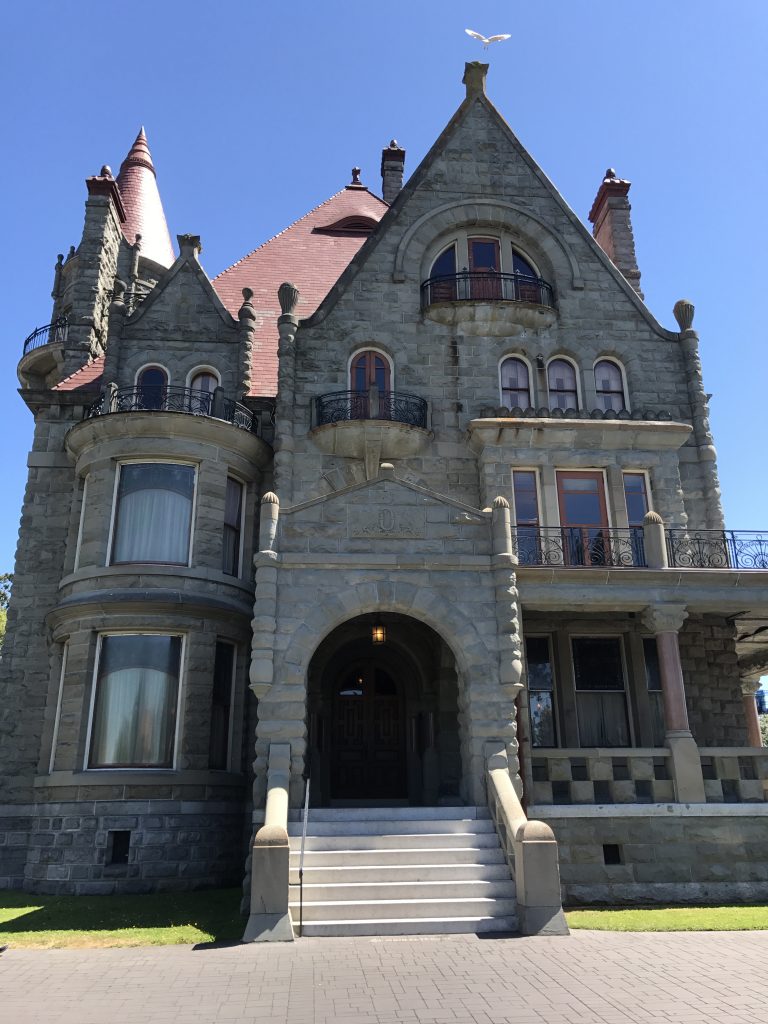 The Castle is a Victorian mansion built in the late 1800s, and the estate contains 39 rooms featuring the decor of a rich Victorian age. The extravagance of the rooms is only outshined by the panoramic views of the Olympic Mountains and Strait of Juan de Fuca that can be seen from the castle tower.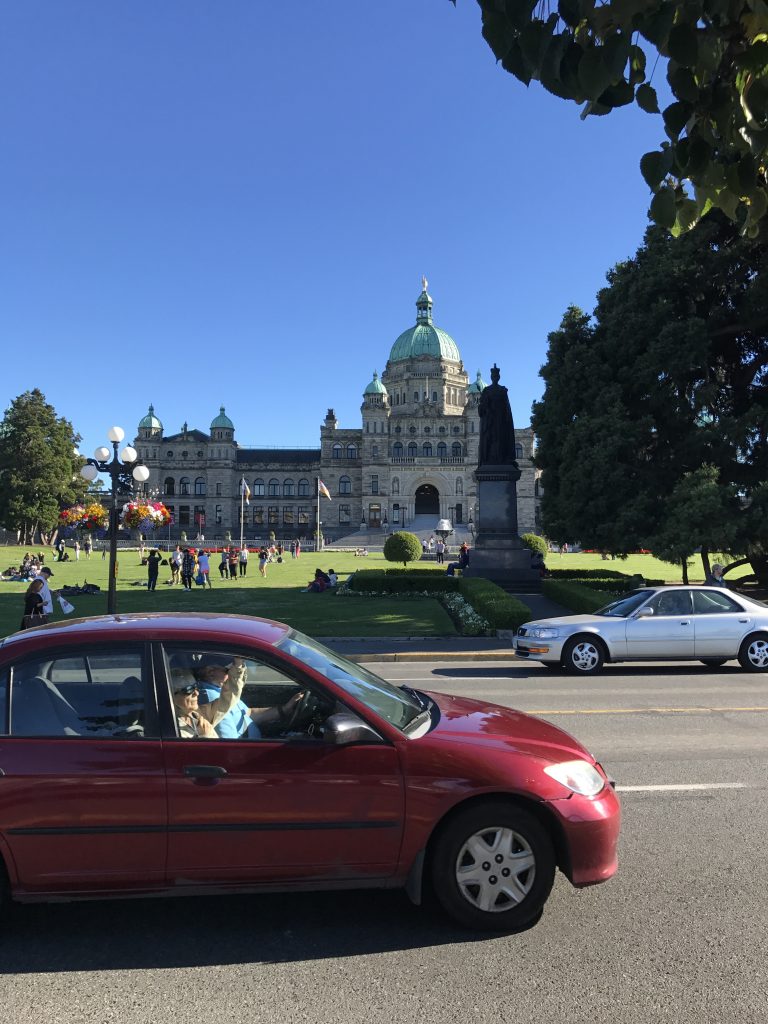 BC Parliament Buildings
British Columbia\'s Parliament Buildings are near the Inner Harbour and brandish majesty reminiscent of Baroque England. Constructed in 1893, the lights of the Parliament Building at night provide a charming atmosphere for a romantic stroll by the Inner Harbour.
Pacific Undersea Gardens
View the depths of Inner Harbour at the Pacific Undersea Gardens. Moored just off of Wharf Street, the Pacific Undersea Gardens give visitors a vivid, up-close look at some of the sea life surrounding Vancouver Island.
Beacon Hill Park
This 200+ acre park located at the south point of downtown Victoria offers the chance to stroll the beaches of Juan de Fuca Strait or sit next to Goodacre Lake and enjoy a picnic. See the cruise ships and barges go by while enjoying the waterfowl of the Pacific Northwest.
Whale Watching
The marine life of the Pacific Ocean is abundant surrounding Vancouver Island and Victoria BC. Hotel accommodations may offer whale watching packages so visitors can experience some of the most spectacular sights of orcas, humpback whales, and shorebirds that the Pacific Northwest provides.
If you\'re looking for some outdoor adventures, you may want to check out some of Victoria\'s beaches. Many offer surfing, scuba diving, and snorkeling opportunities. Another great experience is taking a Harbor tour on a ferry where tourists can watch the buildings of the Inner Harbor while they float past in the water. The Galloping Goose Trail is a great place for hiking or biking, and many places rent bicycles for unprepared tourists. There are several places that are great for shopping in Victoria. Inner Harbor is a great spot for buying hand-crafted goods, Government Street is the largest and most commercial stretch of shopping venues, Market Square is a less commercial open-air market with many unique souvenirs, and Fort Street is the best place for antique shopping. Most of Victoria\'s eating and drinking establishments are located within walking distance of each other downtown. Restaurants serve everything from traditional North American cuisine to British cuisine to Asian cuisine and vary in price from snack shops to luxury dining venues. Victoria also has a few great bars and nightclubs, some offering live music, some offering a quaint atmosphere, and some offering DJ-controlled dance music. Finally, visitors can tour all these places by hiring one of the rental bus companies that operate in Victoria.