Marco Island Beach is a beautiful Island in the Gulf Coast of Florida.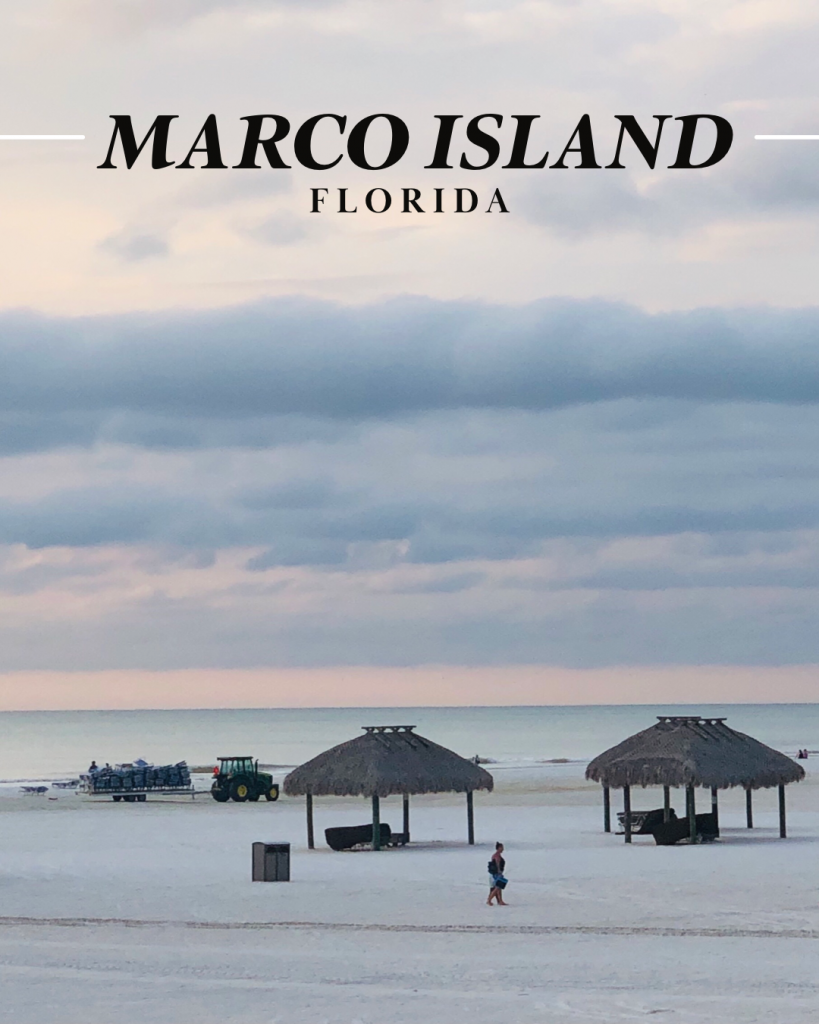 Marco Island, located 20 miles south of Naples in Collier County, Florida is a small island – or barrier island – on the Gulf Coast of the United States and is 198 nautical miles away from Havana. The island's history dates back to as far as 500 CE when the Calusa people inhabited the island. The largest industry on Marco Island is related to food and accommodation, with the very first hotel built in 1896 by William D. "Capt. Bill" Collier, son of the Marco Village's founder; William Thomas Collier. Today, this hotel is still present under the name 'Olde Marco Inn'.
In this article, we will be talking about the best places to visit on Marco Island as well as the best restaurants and activities available.
Activities – There are multiple activities you can try around the island, below are activities that any visitors can do.
Boating, Canoeing, and Fishing – There are a lot of places on Marco Island that you can visit to do water-related activities.
Outdoor Adventures – you can also try outdoor activities like picnics. walking, and hiking. There are many unspoiled parks, hiking trails, and reserves that you can visit during your outdoor tours.
Bird Watching – is one of the sought-after activity for bird enthusiast that visits the island. If you are on a regular vacation, you also have an option to do this activity.
Places to Visit – A lot of places like parks, galleries, and the like can be visited during your stay that can spice up your vacation.
Collier Seminole State Park – is a great place for outdoor adventures and water-related activities. You can avail a narrated boat tour here daily.
Briggs Nature Center – one of the best places to visit if you like to observe wildlife. Other than that, other activities can be enjoyed especially by children.
Avi's Watersports – for those who like water adventure activities like jet skiing, kayaking, paddle boarding, or even just a relaxing cruise, this place is the best option for you.
Best Food Experience – For people who always include food in their itinerary, this list is for you!
Sale E Pepe – one of the best and a must-visit Italian Restaurants on Marco Island. With its romantic ambiance, it is a favorite place to visit for special occasions even by the locals.
Marco Prime Steak & Seafood Restaurant – is surely the first recommendation you will get when asking the locals for good food to eat. A surf and turf type of restaurant that offers the freshest seafood and best cuts of Angus Beef, that will surely complete your Marco Island experience.
Mango's Dockside Bistro – the place might look too gaudy to some due to its tropical beach décor, however, its food is one of the best that the island can offer making it one of the most famous go-to food stops you must visit.
There are a lot more activities, places to visit, and food to eat that are not included in this article. One thing is for sure, visiting Marco Island on your vacation with a loved one can be one of the best vacations you will have.