Perhaps Toronto isn't the first name that emerges with regard to destinations to visit in Canada. However, many might be shocked that the city of Toronto is a major tourist destination, attracting people from different parts of the world. With World-class restaurants, infrastructure, sporting teams, parks, theaters, beautiful beach fronts, museums, and arts, is it any wonder that millions and millions of tourists visit Toronto every year.
Despite age, varying tastes, and interests, the city has something for everybody. The city's multicultural community lets it feature many international cuisine restaurants, from Chinese to Italian and from Ethiopian to Moroccan; you'll find fantastic ethnic restaurants to satisfy all tastes. Moreover, many events are held throughout the year, such as the Indy car race, which augments the city's beauty, boosts its international profile, and attracts visitors from far and wide. So what are the top destinations to visit in this great city?
The Top 10 must-see places for anyone who wishes to experience this great city.
CN Tower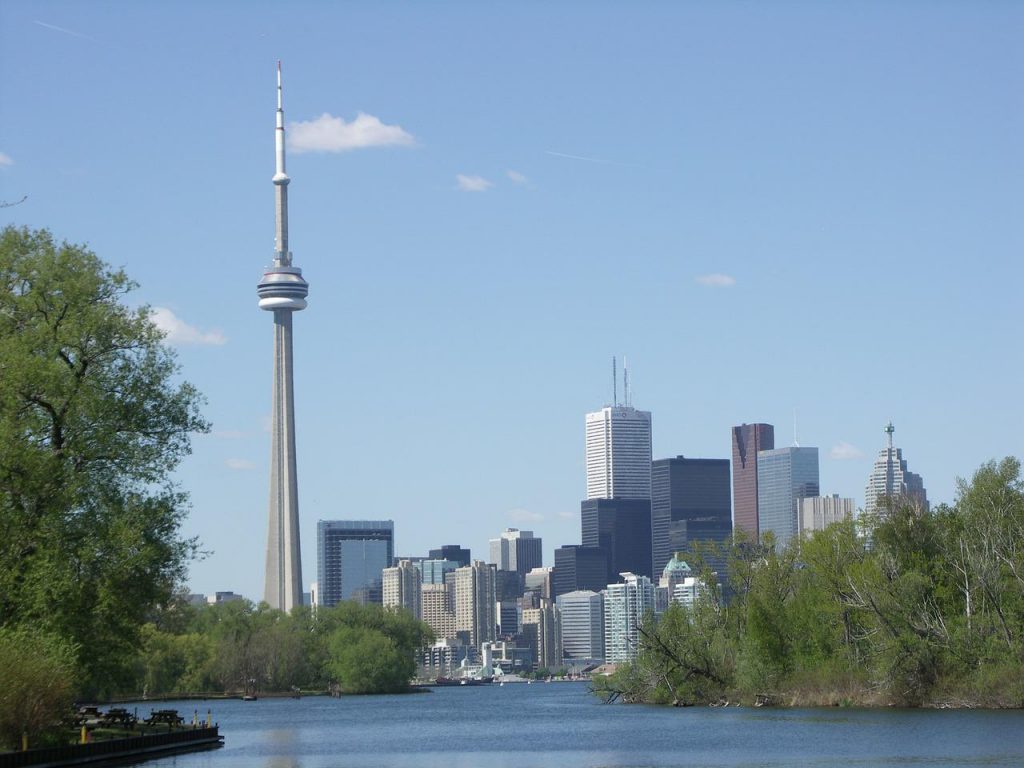 Standing 553.33 meters high, the CN Tower held the record for the tallest building in the world for many years until recently overtaken by the Burj Khalifa in Dubai. It is a hub of entertainment, observation, and learning to many who come to visit this marvelous structure that was nominated as one of the Seven Wonders of the World. With a glass floor, outdoor observation deck, a revolving restaurant, and a Simulator Theatre, the CN tower is an absolute must-see for anyone visiting Toronto.
Eatons Centre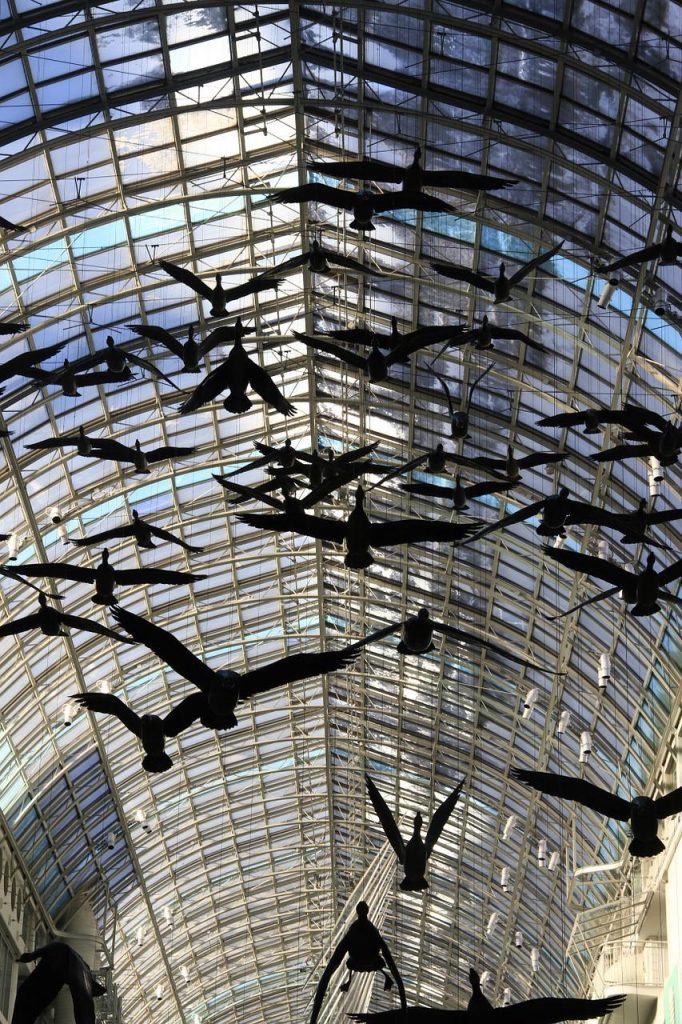 Premiere shopping destination in Toronto. It is a multi-leveled, glass-roofed galleria with more than 320 shops, restaurants, theaters, and hotels. The Eatons Centre boasts the highest retail sales per square foot in North America. It is the first major shopping center built in North America and was modeled after the Galeria in Milan, Italy. Whatever you\'re looking for, you will find it at the Eatons Centre. And if you\'re not shopping and just want to check out the restaurants, the shops, and the people, it is the place to be.
Rogers Centre
Formerly known as the Skydome, The Rogers Centre is the home of the Toronto Blue Jays. It is world-famous for being the first stadium in the world with a fully retractable roof that can completely close three moving sections to shelter fans and players from the elements. With a capacity of fifty thousand fans, the Rogers center offers as much atmosphere and ambiance as it does in exhilarating sports entertainment. If you enjoy baseball, then a trip to Gate 9 will find affordable at-the-door tickets for the game.
St. Lawrence Market
Located in the heart of old Toronto, St. Lawrence Market is a historical market home to Toronto\'s first city hall and jailhouse from 1845 to 1899. St Lawrence market today houses more than 50 gourmet food merchants and more than twelve lunch counters and is viewed as one of the twenty best food markets.
Toronto Islands
A Ten-minute ferry ride from downtown Toronto, the Toronto Islands are famous asylum for many migrating birds. The most well-known of the islands is Center Island which offers a refreshing all-encompassing view of the Toronto Skyline and is loaded with activities, for example, miles of parkland, barbecues, bicycle and vessel rentals, a kid's farm, an entertainment park, and picnic tables. To many who visit the island, the ferry boat ride to and from is just as much of a highlight as the island itself.
Harbourfront Centre
Throughout 10 acres of sheer beauty, the Toronto Harbour Front center is right at the waterfront. It is where you'll find an ice skating rink, an extensive boardwalk, a beautiful view of the lake and the island airport, and a significant number of ships on display, including such ships as the 1812 War privateer of the North Atlantic.
Canada Wonderland
Home to the most exciting collection of rides, roller coasters, live shows, and wet and wild water park fun, Canada's Wonderland offers a fun-filled day of excitement and entertainment for the whole family. With over 200 attractions, including 60 rides, 15 thrilling roller coasters, a  water park with slides and a lazy river, and many entertaining shows,  it is no wonder that most people find that an entire day may not be enough to go through the park. Built in 1981, some of the most famous rides include 'The Bat,' 'Top Gun,' and The Drop Zone.
Toronto Zoo
Another popular lure, Toronto Zoo, is Canada\'s largest zoo and is home to hundreds of rare and exotic animal species. Visitors booking flights and accommodations in the metropolis for a family day out must include the zoo in their itinerary and introduce their kids to exotic animals such as Barbary apes, African elephants, and Asiatic lions. After an exhaustive animal-spotting session, one may relax at one of the superb cafés in the zoo.
Royal Ontario Museum
Fondly called the ROM,  Royal Ontario Museum is Canada\'s largest museum, with a riveting collection of six million artifacts covering key historical events from the world over. It ranks high on Toronto's sightseeing memorabilia and greets over a million visitors every year. From gigantic dinosaurs to colorful European history – there's something to interest even the most discerning of souls booking air tickets for holidays to the Canadian metropolis.
The Art Gallery of Ontario (AGO)
This is the oldest Canadian Art Gallery, housing more than 15,000 artwork and attracting more than 1000,000 guests every year. It has the world's most extensive collection of Sir Henry Moore sculptures. It has, as of late, experienced a monstrous extension composed by the world-well-known Toronto engineer Frank Geary.